News

WelcomePartners at MAC AWARDS!
WelcomePartners at MAC AWARDS: support for your favorite affiliate program!
Dear partners, as part of the MAC AWARDS, we were nominated for the title of the best gambling affiliate network.🔥
For over 8 years, WelcomePartners has been your reliable and stable partner in the world of gambling. Your voice is important to us.
How do I support WelcomePartners?
It's simple:
go to the website MAC AWARDS;
find the category "Best Gambling / Betting Affiliate Program";
vote for WelcomePartners 💚
Thank you sincerely for your support!
Your WelcomePartners Team
Read more
Hide

Extra WelcomePoints Promotion
Drive traffic to our products and pick up the fastest car every month in WelcomeShop!
🔥We have updated WelcomeShop and now are launching Extra WelcomePoints promotion.🔥


You can find the detailed conditions right below:
🔹We will multiply earned points for driven traffic by X2 from 10.08 to 10.09!
🔹WOW! Drive EXTRA traffic and get an EXTRA boost. Drive at least 1000FD during the promotions period and we will multiply your earned points by X3.

And one more offer!
Tickets to Flight: Amsterdam | iGB Affiliate! Take a part in a contest of two tickets.


How to:
🔹Publish Instagram stories or posts in your Instagram Feed about participation in ExtraWelcomePoints, use the hashtag #ExtraWelcomePoints and tag us.
🏁The most creative partner will receive two tickets and a unique engraved gift from WelcomeShop.
Please, don't forget to activate your account in a promotion: @WelcomePartners
🔥Power up your traffic and take whatever you want in WelcomeShop: the latest modern devices or powerful sportscars! 🔥
Read more
Hide
WELCOME INTERVIEW #2
Is there anything hotter than this summertime?


Friends, we advise you to prepare ice drinks... It's coming…


Meet the freakishly hot WELCOME INTERVIEW #2 with Anastasia Traffic Devils, Head of Business Development.
Oops! SPOILER ALERT!
On July 23 at 19:00 Moscow|Kyiv, you're going to find out:

The secret of a great and profitable gambling idea. How is an idea born: brainstorm vs creative manager.

Discussion of the burnout & unprofitable visuals: which are they? Unique visual generation vs SPY-TOOLS.

Promising GEO and new wave traffic sources.

Short Beginners Guide to Affiliate Marketing: how to find your affiliate program.

What will Traffic Devils choose: RU gambling vs WW gambling.


Only unique information is coming soon in a new episode on the WelcomePartners YouTube channel.


What else? We will announce the winner of brand new JBL headphones & WelcomePartners' special merchandise production.

Set up a reminder!


If you have any additional questions, feel free to get in touch with us:


SKYPE: welcomepartners
TELEGRAM: @kristina_welcome_ambas, @WelcomePartners
Read more
Hide

WelcomeDj-Set by WelcomePartners
Dear partners!
We invite you to the Home ChillOut Party from WelcomePartners - these are the world's best: House / Techno / Deep house hits!
During an online stream, you can relax and envelop yourself in pleasant music.
Where to find the live stream: WelcomePartners Official YouTube Channel
We are waiting for you at Home ChillOut Party by WelcomePartners!
Missed an episode? No problem!
WelcomeDjSet Playlist: https://bit.ly/37gbw3u
For all questions of the affiliate program:
SKYPE: welcomepartners
TELEGRAM: @WelcomePartners
Read more
Hide
Events and activities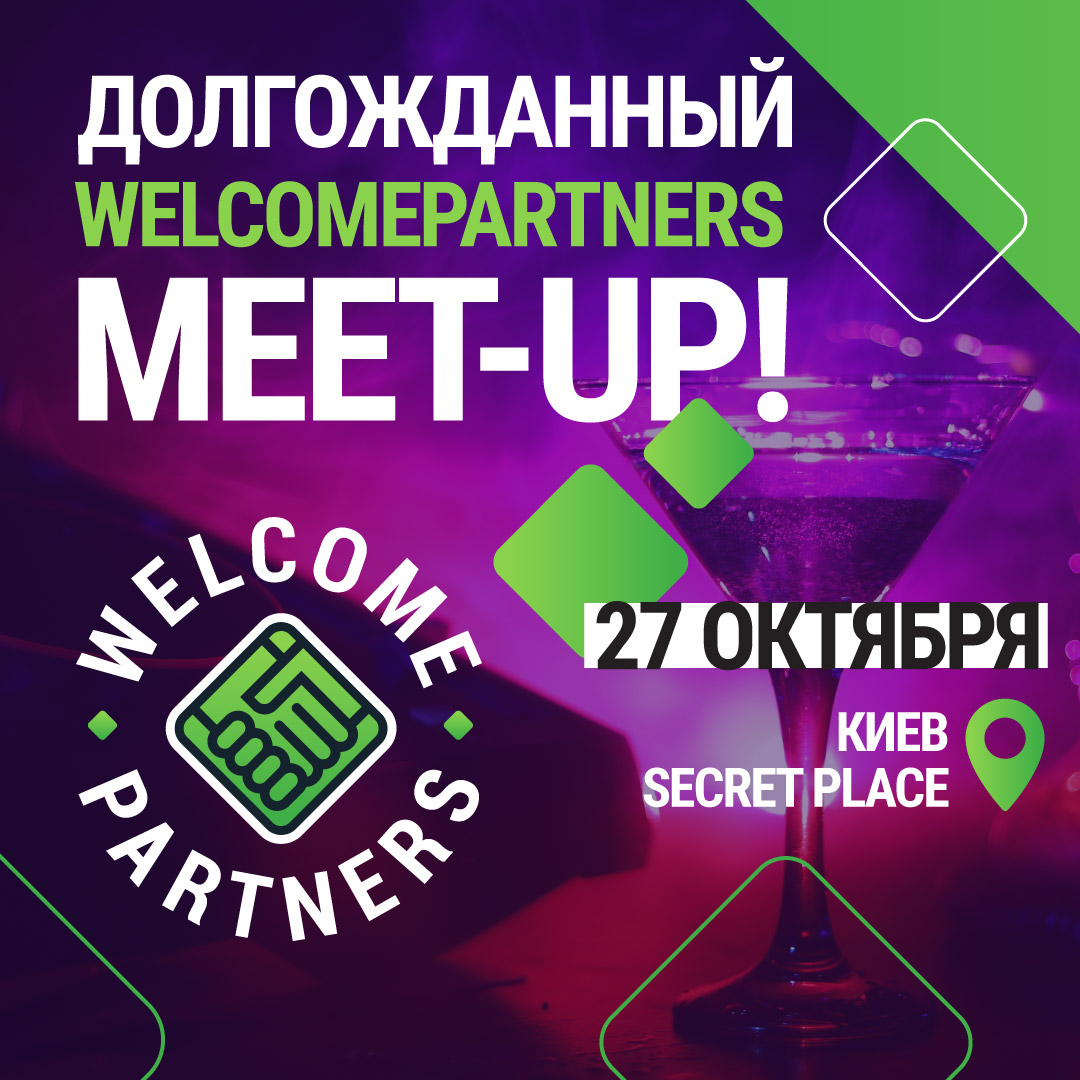 WelcomePartners Meet-Up
WelcomePartners Meet-Up
27 Octomber, Kyiv
Secret place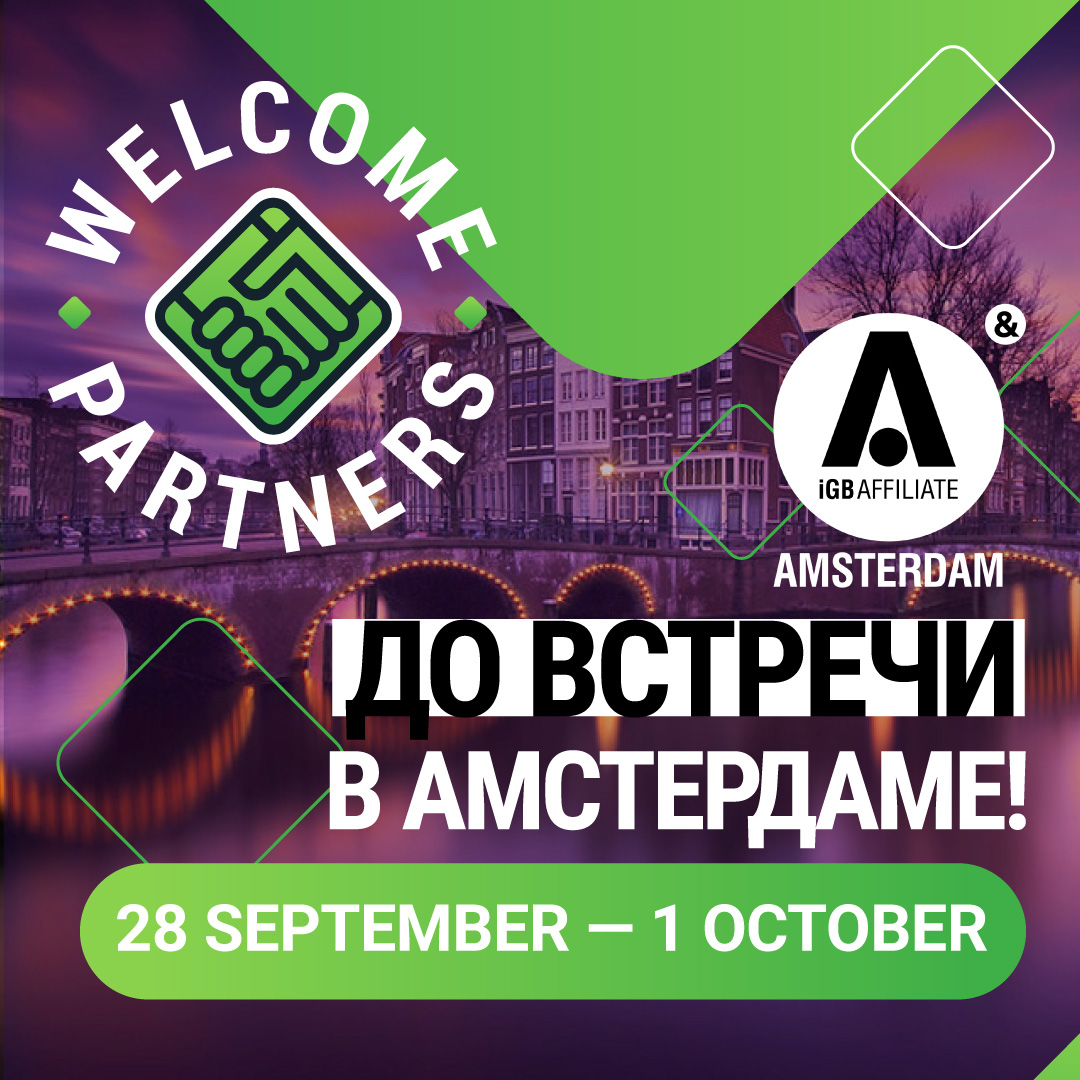 iGB Live & Affiliate Amsterdam
iGB Live & Affiliate Amsterdam
28 september - 1 oktober, Amsterdam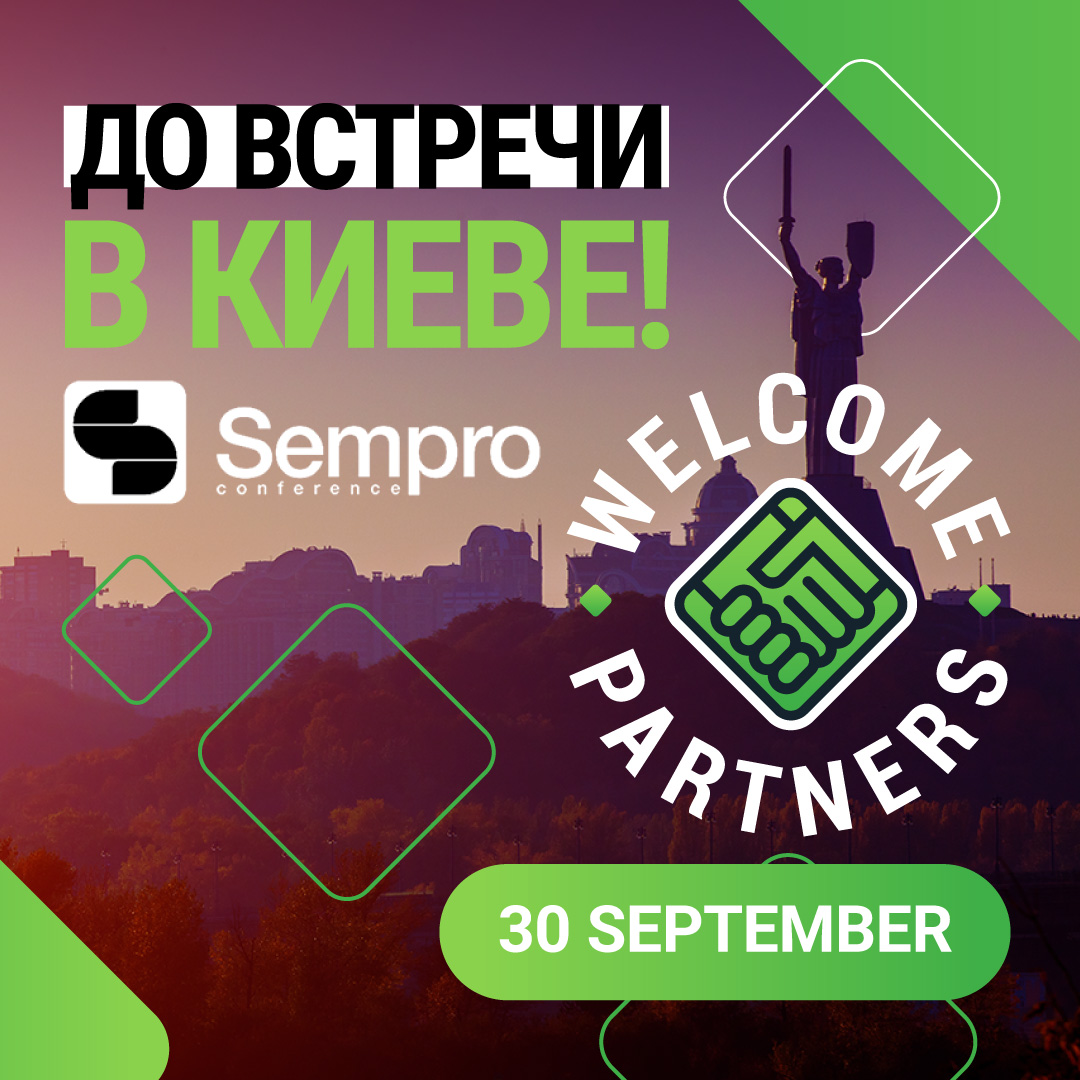 Sempro2021
Sempro2021
30 september, Kyiv
Schedule a meeting
Other questions?
Contact customer support on any of the following contacts: